DORSEY ASSET MANAGEMENT IS A REGISTERED INVESTMENT ADVISER MANAGING A SINGLE CONCENTRATED GLOBAL EQUITY STRATEGY.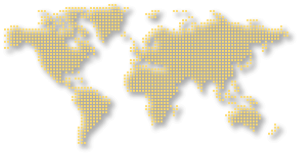 Our investment universe is limited to businesses with sustainable competitive advantages, or "economic moats."
We believe that the value of competitive advantage is maximized when a business can reinvest capital at a high incremental rate of return for an extended period of time. As such, we seek to own minority stakes in businesses that have substantial opportunities for reinvestment in addition to sustainable competitive advantages.
We Look For:

Economic
Moats

Runways for
Reinvestment

Superior Capital
Allocation
Information on this website is for informational purposes only and is not to be construed as an offer to sell or the solicitation of an offer to buy any security. Dorsey is a registered as an investment adviser with the Securities and Exchange Commission. Registration does not imply a certain level of skills or training. More information about the firm, including its investment strategies and objectives, can be found in our ADV Part 2 (Brochure), which is available, without charge, upon request. Our Form ADV contains information regarding Dorsey's business practices, backgrounds of our key personnel and investment risks. Dorsey reserves the right to modify its current investment strategies and opinions based on changing market dynamics, client needs, and the market in general, among others. DAM 16-09